Ian C. Bliss – President, CEO
Mr. Bliss has over 20 years experience in the mineral exploration industry having studied geology at the University of New Brunswick.
From 1995 to 2000, Mr. Bliss was an independent consulting geologist, responsible for exploration projects for NunaMinerals A/S, formerly Nunaoil A/S in Nuuk, Greenland and, in 2000, for Crew Development in Norway.
In Greenland, Mr. Bliss worked in some of the most remote and rugged terrain using a model driven approach to efficiently explore large tracts of land despite short explorations seasons. He has used a similar approach to generate targets in Ontario, including the discovery of a layered intrusion on the Highbank Lake Property and volcanic-hosted massive sulphides at the Wabassi and Tempest properties.
Mr. Bliss has served as President of Northern Shield since its inception in 1999.
Sam Legg - Chief Financial Officer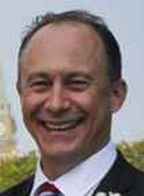 Mr. Legg holds a Bachelor of Science (Biochemistry) from the University of Toronto and is a Chartered Accountant (CA). His experience includes 12 years in Ottawa's high-tech industry, the majority in telecommunications and manufacturing. He served in progressively senior positions at Newbridge Networks of Kanata, Ontario from 1993 to 2000.
He has conducted business in Asia, Europe, South America, Canada and the USA. He has extensive experience in small and medium-sized start-up environments, having been Director of Finance or CFO of several companies.
Christine Vaillancourt - Chief Geologist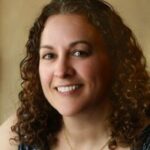 Ms. Vaillancourt holds a B.Sc. (Geological Engineering) and completed a M.Sc. (Earth Sciences) at Université du Québec at Chicoutimi under the supervision of Sarah-Jane Barnes, one of the world's leading authorities on the Bushveld Complex and other layered intrusions.
Prior to joining Northern Shield, Ms. Vaillancourt worked for Caracle Creek International Consulting Inc. (CCIC), a professional geological consulting company that provides a wide range of geological services and includes a team of PGE specialists.
She also worked for the Ontario Geological Survey where she was involved in the bedrock mapping of Precambrian terrains, and the study and assessment of economic potential of mafic-ultramafic intrusions in Ontario. She was also involved in a number of Ni-Cu-(PGE) exploration projects with Inco Technical Services.
Gabriela Murray - Project Geologist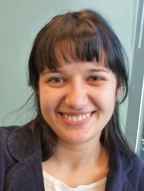 Ms. Murray holds a B.Sc. with Honours from the University of Ottawa. Her studies were focused on volcanogenic massive sulphide (VMS) deposits, Cu-PGE deposits, till geochemistry and indicator minerals.
Ms. Murray has 5+ years of experience in mineral exploration. Prior to joining Northern Shield, Ms. Murray worked for a consulting exploration company in British Columbia as well as the Geological Survey of Canada on various sulphide deposits across Canada.