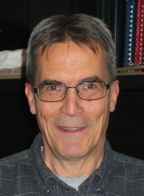 Mr. Babineau holds B.Sc. and M.Sc. degrees (geology) from Université de Montréal and has over 30 years of experience in project generation, exploration and management for Esso Minerals and INCO (now Vale) and as a consulting geologist. He also acquired a solid experience in bedrock mapping (including three years in ultramafic flows) and structural geology during previous work with the Quebec Ministry of Natural Resources.
Jacques was involved in the discovery of the Douay West gold deposit (Quebec), development of the Casa-Berardi West gold deposit (Quebec), definition of the Pipe-2 nickel deposit (Manitoba), mapping of the Voisey's Bay nickel property (Labrador) and numerous other Ni-Cu-PGE, gold, copper-zinc, uranium and rare metals exploration projects in Canada and international. He was also a technical advisor for various projects at the exploration, development and production phases in Canada and abroad.
Jacques's knowledge of PGE and Ni-Cu-(PGE) environments applied to the definition of high potential targets is of great value to Northern Shield's continuing acquisition of economically prospective grounds.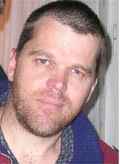 Dr. Maier is a Professor at the University of Cardiff, UK. He completed his Ph.D. thesis at Rhodes University in South Africa on the geochemical and petrological trends of the UG2-Merensky unit interval, western Bushveld Complex. He is one of the world's leading researchers on nickel and PGE bearing systems and has written over 70 papers on the subject. Dr. Maier is highly regarded as a leading authority on the Bushveld Complex in South Africa and more generally on the formation of magmatic ore deposits including PGE, Ni-Cu, Cr, and V-Ti-Fe deposits.